AND A NEW SEASON HAS BEGUN! Coach Smart's rotations got you down? Were your expectations a little too high after the presesason? Well, why not take a quick break from that reality and join us for some fantasy talk. Get ready boys and girls because it's time for the Unofficial StR Fantasy Basketball 2012-2013 Draft Recap. Sorry for the late recap this year but … well, yeah.
This is the second year in our no-holds-barred-steal-cage-death-match known as a 12-team, $200 auction, 9 category, 2 keeper, head-to-head fantasy basketball league. AnotherStupidSN currently has the prized Saucy and there are 11 challengers ready to knock him off his mountain top. Can't you just FEEL the INTENSITY? If not, eat more left over Halloween candy or something.
Participating in this draft, in addition to myself, were J.R 50, LightningStrike5, Juan Primo, ASSN, Clicc916, Tomroadrunner, Rise_to_mediocrity, Aykis16, The Just, and two newcomers: Otis29 and Sacto_J. The draft took place at 8pm on Thursday, October 25th. Now, given this was a keeper league, we all had to make our keeper picks the night before the draft. Each team got to keep 2 players at last year's price tag and the first two rounds of picks here represent those keepers. All told, we as a a group went a little expensive with our keepers, only creating about a 20% price inflation according to ESPN ranks.
And we certainly had a few surprises in the group. There was Tomroadrunner keeping Evan Turner for $1 which was a little shocking given probably nobody was really going to spend more than $1 on him in the auction. But as Tomroadrunner said, for him Turner was more of a "aw hell, why not" sort of move, since he didn't have very many quality players left anyway. On the opposite side of the spectrum in regards to spending, there was also LightningStrike5's decision to keep $134 tied to Deron Williams and Kevin Love. On one hand we have an IR spot so the injury to Love should likely be a minor issue in the long run, that's not a lot of money left to work with in the draft. I personally thought Aykis16 keeping Dwight Howard for $76 was probably the most shocking keeper. I've been doing fantasy for years and have never seen a Dwight Howard anchored team win a competitive league before, plus just the fact it cost a ton of cash to keep the guy.
The biggest surprise for most of the league though was about a player who was not kept. Sacto_J decided to keep Jrue Holiday for $20 which is about what it would likely cost to keep him in the auction; however, in order to keep Jrue, he dropped an $88 Lebron which is market value for him before you account for keeper inflation. As you will soon see, that bit Sacto_J in the ass.
As you can tell though, there were also a ton of great deals too. By far the best value was had by Primo who spent a fearsome $8 on Kyrie Irving and Goran Dragic. Not going to lie, considering how many times I added and dropped Dragic last year, I kinda wanted to vomit when I saw that Primo had kept him for $1. Although I had a hard time ditching Chris Paul, I had to go with Ibaka and Conley for $22. The scoring isn't pretty but I get a good jump start on percentages, threes, assists with low turnovers, and most importantly get elite steals and blocks on the cheap right out the gate. Another interesting thing to note was that one of our biggest trades late last year was Durant for Bynum specifically because Bynum's keeper value was only $11 and TheJust was already out of the playoffs (Meanwhile, THE CHAMP AnotherStupidSN decided to keep Durant at the steep $90 price tag).
ON TO THE DRAFT!!!
Pro tip: if you decide to enter a competitive action league, make sure to make it to the draft on time. Sacto_J and Tomroadrunner both arrived a few minutes late and holy crap did the computer up and spend for them. Sacto_J kept Jrue for $20 bucks only to then spend over $100 on Lebron when he could have kept him for $88. Personally don't think it matters he spent more necessarily, but when you keep someone at an expensive price for their talent and then pay way more for the guy you didn't keep, that hurts. And it really hurts when you are talking over half of your budget. The computer further compounds the problem by burning an additional $47 hole in his budget on Al Hortford and Sacto_J has less than $30 left for the next plus 100 bids. Meanwhile, Tomroadrunner threw down $157 on Wade and Josh Smith and only had $41 left for the rest of the draft. To make matters worse, it took awhile for them to realize their autobids were turned on. Lesson as always: the fantasy gods will smite you if you show up late. Then there was J.R 50. Poor guy missed the entire draft because he was stuck in traffic. Although, said traffic was in Hawaii so I can't feel too bad for the guy, plus the computer didn't really do him much wrong.
As for the rest of us who were in full control of our destiny, apparently there was something called the "World Series" and perhaps a Kings preseason going on at the same time as our draft and it might have distracted a few die hard Kings fans and a few Giants fans in the process. ALL A PART OF MY BRUTAL CAMPAIGN TO CRUSH MY OPPONENTS because here I was with notebooks full of data, player rankings, outlines, a calculator, and even a diagram mapping out a decision tree. At least that is what I should have thought about doing instead of helping make dinner. Luckily I snuck away from the dinner table with just three minutes to spare (apparently I turn into a teenager when it comes to this crap. "I'll clean the dishes later, geez! No I don't want to talk about how my day went! You just don't understand!"). Apparently Aykis already started a Kings related drinking game for every time Cousins fouled or turned the ball over. This should be fun!
Primo went all in on his usual "upside young talent that does not completely break the bank" strategy with Anthony Davis at $30. Meanwhile, I tried my fancy idea to nominate injury prone guys I would be tempted by to just get rid of them and let someone pickup Brandon Roy for $6 and then apparently up and forget that wonderful strategy for the rest of the night (First mistake of the night for me: not nominating Derrick Rose earlier. More on that later.). LightningStrike5 seems to try a similar tactic of making people pay for junk and nominates Jimmer. Instead of bidding, we stop and mock him. LightningStrike5 is stuck with Jimmer.
Personal favorite part of this round was the smooth moves on display from Clicc916. He first nominates Chris Paul for bidding. Personally, I think I got lucky getting Paul for $84 (had him last year and only cost me $8 more than if I kept him) because for whatever reason the computer did not bid it up higher even though I knew his value was higher (remember this is a keeper league). That being said, not going to lie, I was planning on targeting Westbrook. I love CP3's stats but given I could get an always healthy supposedly new three point shooting Westbrook at a cheaper rate, he was going to be my guy. But then again, plans tend to change and I ended up with CP3 when I thought I was just bidding him up. Now there really was only one first tier point guard left and Clicc916 basically cleaned house nabbing Westbrook for a cool $65. I wanted to bid but couldn't and he walked away with a heck of a deal.
I personally wanted absolutely nothing to do with this round of draft picks. Going into the draft, I was absolutely terrified of going near Deron Williams, Bynum, Dirk, Nash, Amare, Gorden, Granger, and Curry due to health questions or Kobe being a guard on the same team (although a Jarret Jack handicap with Curry would make me think different there). In this round alone we saw four of those guys. Curry seems like the ultimate "that was an amazing" pick or "that worked out horribly" pick. There really is nothing in the middle there for Otis. Primo went big in this round, picking up three players, but I personally thought the Eric Gordon pick was insane. The guy had not played at all yet in the preseason with a lot of unanswered questions.
Would never bid that much on Isaiah, but then again, hell this is a bunch of Kings fans so I get it.
There was a lot of talk during the draft about how Paul George went for too much. Personally, I disagree, I think this was right at his value (but then again, I have little faith in Granger's health). I decided not to bid higher because I honestly have George and Batum ranked the same and considering ESPN has Batum at being worth $15 (with keeper inflation) I assumed there was no way in hell anyone would pay $27. I also think Carmelo should be nominated for the "overrated in real life but underrated for fantasy award" this year and think $41 is decent value for him (although personally like my small forwards to be shooting guard eligible).
First things first, this round was the battle of the wings. Secondly, TheJust committed highway robbery right out the gate, nabbing Gay for $29. I was the only one bidding Gay past $25 and the only reason I stopped was because again I figured I could get Batum at a steep discount (this was my big mistake number 2). Next thing I know I am in a bidding war for Batum and paid $27. I think for most people in the league, that was an insane price but honestly that was right at where I valued him. That being said, shit balls I had a chance at getting Gay for $30! But all is right in the world because I got my main man crush Lowry for a mere $21.
It sure looked like everyone was trying to target forwards with assists. At least they had to be doing that because I can't see how there was such a crazy bidding war for Joe Johnson unless people were really trying to get assists at the forward spot. I was basically convinced everyone joined Aykis in the drinking game and Cousins had something like 8 fouls and 16 turnovers. Iggy and Pierce also cost a fair amount although can definitely understand the love (Pierce is surprisingly healthy for being so damn old and slow). My problem with Joe Johnson though is that Atlanta team's offense relied solely on him. It was basically John Salmons with a really good three point shot, which is great when you are the focal point, but with Deron Williams pounding the rock into the ground instead? The 3s might be there but other than that? I just don't see it.
I knew I was in trouble once AnotherStupidSN started asking me about my love for Lillard. Of course the asshole then nominates him. I tried my best to get Lillard but $20 was too rich for me.
Bring out your old and/or crippled! Looking at these picks a second time, this round was riveting. You got two hall of fame big men in their late 30s going for similar prices in Garnett and Duncan. Although Garnett was $4 more expensive, love the percentages and how he played last year once they moved him to center. As for Ginobili and Ray Allen, I don't really get it, but then again I am not partial to only shooting guard eligible players unless I can really trust them to be what I need them to be. Nene? Jeremy Lin is somehow underrated (Two words: Kevin McHale. The man made Randy Foye a must own point guard) and overrated at the same time (knee made of paper mache). Thought Brook Lopez went a little expensive but you gotta love that free throw percentage going along with blocks. Questionable rebounding, but people assume he's injury prone despite the fact he never missed a game in his first three years. Sometimes I wonder if Luol Deng is somehow Adrian Beltre in disguise with stilts. The man plays through every single injury, is a badass, yet nobody gives a shit.
There were a lot of bidders on this pick, but Otis is in full competition for most interesting team with Ilyasova. Another one of those "this could be great" or "this can be horseshit" picks, Ilyasova had top 20 value last year even though he was playing only 28 minutes a game. The guy was rebounding like a center but was small forward eligible yet did all the things you need your wing to do (3's, free throws, some steals, some blocks, low turnovers) PLUS had a fantastic shooting percentage. That being said, you got two concerns here: Scott Skiles is a rat bastard plus Ilyasova's shooting numbers when he got hot last year were BATSHIT insane. The guy was a career 44.5% shooter yet after the all-star break last year he shot over 50% from the three point line. That's insane. Like Omri Casspi before his first all star break insane. It's a serious question whether Ilyasova can sustain what he did last yea,r but he got paid this offseason. Hopefully for Otis, Scott Skiles has pressure to give him 30 plus minutes a night.
After picking up Jeremy Lin, Sacto_J is our first owner with zero cash left and 7 more roster spots.
I think there were a lot of great pickups in this round. I'm pretty partial to my Wesley Matthews grab. I was ready to spend over $15 for him, he can play both wing positions, can drain possibye up to around 2 three pointers a game, low turnovers, does not have Nate McMillan as a coach anymore, and plays for the Blazers (a team with ZERO depth). Granted, I also probably made the biggest reach of the round with McGee, but I felt like I had to emphasize blocks given I had Ibaka. Basically, I can't pass up the chance of maybe (just maybe) having two guys with 3 blocks a game come playoff time (granted, going to have to wait forever and hope for the best but oh well).
There is a lot to love here. A healthy Gallo is one of the best players for fantasy because of his threes and his free throw shooting. ZBo is a badass but I was personally sitting on my poor man's Zebo. Kevin Martin for only $3 is worth the injury risk. Hayward has a chance to be a multiple category stud who is eligible to play both wing spots. Faried is Faried.
I personally think I had a different feel for this round than others. During the draft, there were comments about how John Wall might be the steal so far in the draft and a possible top 15 player at the end of the season and there was some shock when Aykis paid $16 for Klay Thompson. Personally, I am really leery of patella injuries and have a hard time having faith in Wall. And at the same time, really high on Klay and think Aykis paid fair value for him. ESPN is projecting Klay to hit over 2 three pointers a game. If you think he can be around 2.2 threes per game (could be even more in my opinion), he's going to be worth $16.
This is right also around when Aykis started swinging his dick around. He knew he had cash to burn while others already had holes in their pockets. After a few hints about his targets, you can see there might be some bidding wars for Pek, Jonas, and Rubio coming up.
Instead of worrying about getting the wrong guards in Atlanta, TheJust went all in and just grabbed the two with the best chances at having a great year. Meanwhile, a bidding war pops up for Pekovic and Valanciunas. Personally, I had to grab Valanciunas. I watched him a bit in the preseason and even when he played like crap he was able to pull numbers and his combination of blocks and free throw shooting was hard for me to resist. Plus … "Got Stacks Like Jonas Valanciunas!" That being said, I definitely paid more than I wanted to and in fact paid too much. Aykis definitely got the best of me there with the Pek pick.
Meanwhile, LightningStrike5 has a very intriguing AK47 pickup, Primo is going all in on the rookies, and Tomroadrunner absolutely bails me out when I nominated Ben Gordon. I made sure to thank tomroadrunner many times for outbidding me at the last second.
Aykis is a rat bastard and up and crushed my dreams by out bidding me for Kawhi. The man has banana hands. You simply cannot pass up banana hands!
Given Dallas is going to actually let Collison run the offense with some freedom and perhaps even let him do some pick and roll, I think AnotherStupidSN's pick there was pretty awesome. Remember, Collison had over a 30% assist rate during his year in New Orleans which was the last time he ran the pick and roll. I have zero clue how much pick and roll he will be running in Dallas but they claim to be giving him the keys there so there's a chance.
Most of the picks in this round were actually pretty sold until the last three or four. I dunno what the hell I was thinking picking up Dalembert. I love the percentages with the blocks and rebound rate, but I needed forwards whose minutes I could trust, not some dumb shit old athletic center with a crazy ass coach (mistake number four).
Yup, Derrick Rose went for $5 in a keeper league. This is what happens when you forget to nominate players early (Primo will eat them). Before the draft I actually considered trying to hide Rose until late and pick him up and store him on the IR spot for the year; however, this is a H2H league and not a roto league. We have a ton of waiver wire pickups and the competition is stiff so I thought I probably could not afford the roster space for a year. That being said, holy crap just $5? How many bargains does Primo need? The guy is already halfway towards the 2013-2014 championship as is.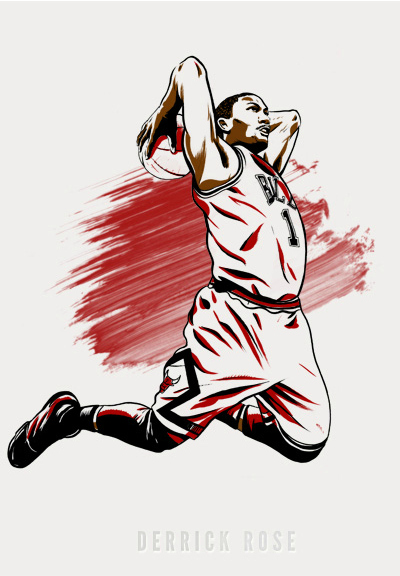 There are a few other great pickups here. I couldn't believe Vasquez was this available given he had over a 30% assist rate last year and has the best job security in the league. Asik might be a mess offensively but blocks and rebounds will be there. Stuckey was actually great when healthy last year. Bogut is a nice speculative bid. And of course there is Ricky Rubio. Granted, ACL injuries can be bad but we do have the IR spot and he will be back (and Aykis really needs the point guard play).
And here is the grab bag at the end where one has to sift through all the vets past their prime with big names, vets that can make a comeback, sleepers, and fliers. Again, there were plenty of fine picks here but for me there were a few that stood out. I was absolutely giddy when I was able to pick up Glen Davis. I can't stand him in real life but for fantasy I really think he's got a chance at putting up similar numbers to ZBo this year (this year though, not in ZBo's prime). I love the upside of Tristan Thompson and if he stays out of foul trouble he'll get minutes.
This might make zero sense but, although I was higher on Glen Davis, I think Byron Mullens actually might actually end up being better. The Bobcats have shit for offensive talent and Mullens has the green light to shoot as many threes as he wants. Given he can give you elite threes, good percentages, and some blocks, he seriously has Ryan Anderson upside and honestly think it's likely his lower end value is around Bargnani without the calf injuries.
I am also a huge fan of J.J. Hickson this year. Although he doesn't have a ton of upside, he is a starter on the Blazers and is a nightly double double threat who can turn into a bit more with just one injury.
EPILOGUE
I wrote most of this recap about a week ago. Since then, I was able to pull off the first trade of the year with AnotherStupidSN where I got J.J. Hickson and gave up Dudley and Dalembert (Who has since been dropped. MUHAHAHAHAHAHA!). The bottom of a lot of rosters has changed. Derrick Rose was dropped (hard to keep him and keep Eric Gordon right now), rookies have been moved, old crappy players have been cast away, and so on and so on.
Perhaps the most interesting thing though is, of course, the Harden trade. To me, that trade really made Aykis's team the most interesting one in the league. He definitely has a few players I absolutely HATE for fantasy but also some really solid ones as well. I think in the end though that Dwight Howard will end up being his undoing or his Achilles heel.
So I leave the peanut gallery with this question: whose team do you like the best to win the Saucy?
(Again, hat tip to AnotherStupidSN and Pookey)